Eight times USA National Champion, Olympian athlete, motivational speaker and inspiration, Khadevis Robinson is truly the modern day 'Renaissance Man.' Last year,  J. Paye had the opportunity to speak with the 2012 Olympian while he was in the process of moving into his new home. He was gracious enough to answer a few questions and dished out all the details about qualifying for the United States 2012 Olympic track team, life and his inspirations.
In 2008, Robinson qualified for the Olympic Trails however did not make the team because he placed fourth in a qualifying race when he needed to be in the top three. Nonetheless, he did not let what he described as one of the most disappointing moments of his career get him down. He spent the last three years training just as hard, pushing himself to his limit and made the 2012 Olympic team. Although, once he got to London he did not make the semifinals he states, "There are no failures or mistakes. There are only lessons!"
It is his positive out look on life that makes him a phenomenal motivational speaker. He uses defining moments from his life to uplift others. For instance, while in college Robinson's stepfather pasted away and it devastated his mother. Devastated her to the point that he believed that he needed to drop out of school and abandon a promising track & field career to take care of her. It was a conversation with his biological father, who was an absent figure in his life that aided him in making his decision. His father told him to pray, and after Khadevis prayed his prayers were clearly answered.
It is his spiritual beliefs that give him his positive outlook on life. He stated, "Everything in life has a purpose, every human has purpose." He believes we all have an Olympian within and should release our inherited skills. Given that he is a motivational speaker he has to keep himself motivated if he wants to motivate others. He does this by constantly reading books, quotes and poems; he listens to and watches the CD's andDVD's of Les Brown, Jim Rohn, Zig Zigler and Tony Robbins. He also watches motivational movies and listens to motivational songs.
Every person wants to leave behind a legacy. The legacy Robinson wants to create is that every person he has crossed paths with says that he made a positive impact or influence on their lives. His legacy, which is rooted in his spiritual belief, is "We are all one." So, if we are all one, when we are helping another person, we are actually also helping ourselves.
For more information on Khadevis Robinson check out http://www.khadevis.com/. Remember that WE ALL HAVE A STORY! Let's share it with the world.
"Awaken Your Olympian Within."
Connect with Khadevis on twitter
Khadevis Dreams Motivational Video
J. Paye in Brief
As an attorney and entrepreneur each day is filled with unique challenges that I need to resolve.  On the day, that I interviewed KD for the J. Paye in Brief blog I was drafting a complaint for particularly complex client matter.  While on the phone, I listened to KD describe his life story and how he overcame many obstacles in his career as a track & field athlete and Olympian.  His motivational words gave me renewed energy to tackle the client matter.  He is truly a motivating individual.
After each interview for the J. Paye blog, I gain new insight.  During our conversation, Khadevis stated that when he first started building his brand he did not copyright the motivational videos and book he produced and published on his website. Prior to meeting me, many of my entertainment clients fail to copyright their song lyrics, screen plays, graphic designs and other materials.
Copyright registration is permissive. A person can still initiate a copyright infringement suit for original works of authorship (material) they created, but have not registered with the copyright office.  However, copyright law provides certain incentives for individuals to register their work.  An individual who has registered his work can request an award of reasonable attorney fees. Generally, a person involved in litigation can only seek to recover attorney fees if it is provided for by statute or contract.  Additionally, having a copyright registration is prima facie evidence of the validity of the copyright. As I stated in prior blog posts, an individual can apply for copyright registration electronically by visiting copyright.gov and paying a $35 filing fee.
Contact J. Paye & Associates with specific questions you have pertaining to copyright registration or infringement.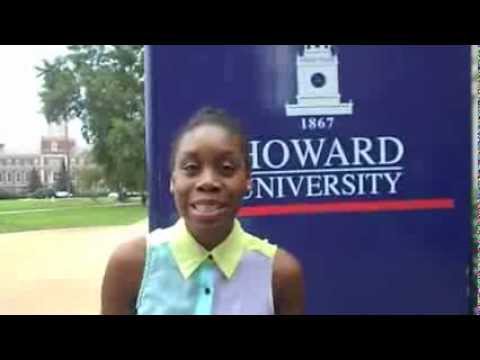 Jadine Joseph is a 21 year old aspiring lawyer that attends Howard University. This past summer she participated in the 2012 WEEN (Women in Entertainment Empowerment Network) Academy. Through WEEN each young woman received a virtual mentor, Jadine's mentor is Johnetta Paye, Founder of J. Paye & Associates Law Firm. Jadine is currently the Marketing, Public Relations and Social Media intern for the firm.
J. Paye in Brief
"We make a living by what we get, we make a life by what we give." – Winston Churchill
Throughout my life I have had many mentors who help to shape my legal career.  This summer I had the opportunity to give back and help guide another young lawyer in the making.  I was selected to be one of the virtual mentors for the WEEN Academy.  WEEN is a three week program that WEEN academy is, the first program of its kind, to rigorously groom young women ages 18-22 to be the next entertainment executives and moguls.
My mentee was/is Jadine Joseph a senior at Howard University.  When I first learned Jadine was my mentee I was surprised at how much we had in common.  We are both raised in immigrant homes. Jadine was born in Grenada and emigrated to theUnited Statesat an early age.  I was born in theLiberiaand came to theUnited Statesat the age of three.  Both Jadine and I dreamed of being a lawyer when we were nine years old.
More than our similarities….Jadine's ambition and drive really impressed me.  The WEEN Academy students first assignment was an evaluation of how quickly they respond to introductory emails from business contacts.  I sent an introductory email to Jadine and within 24 hours I had a lengthy email response back.  Jadine has continued to amaze me with her talents.  Currently, she is the social media, marketing and PR intern for J. Paye & Associates.  This week's blog post topic was to be a profile of Jadine, the WEEN academy and having me as a mentor.  On Wednesday night Jadine, stated she decided to tell her story in a video that she produced and edited.  I though the video was a true representation of Jadine's personality…entertaining, youthful and vibrant.  The video also captured Jadine's love of the fashion, music and entertainment industry.
Throughout the mentorship experience Jadine has surprised me by thinking outside of the assignment guidelines and brining innovated and bold ideas.  Not only, is Jadine a self starter who takes initative, she is also a leader and influencer.  It was no small task for her to organize a small group of her peers to help her produce a video describing her WEEN experience for the J. Paye in Brief blog.  Jadine has a promising future ahead of her.  I am glad that I was given an opportunity to be one of her mentors and help hone the abundance of talent that she possesses.
I usually end my section of the blog post with legal insight.  This is one of the frequently asked questions I get from my film production clients…when can I display a trademark or video in my music video or film.  The answer is when you have a license or permission from the owner of the trademark or logo.  If you do not have permission then do not include the trademark or logo in the shot.   Additionally, when producing a video make sure you license any music contained in the video or use royalty free music.
The insight I would really like to leave readers with this week is the importance of mentoring. Mentoring is a great way to really make an impact in someone else's life and is a truly rewarding experience. Enrich someone else's life by becoming a mentor.