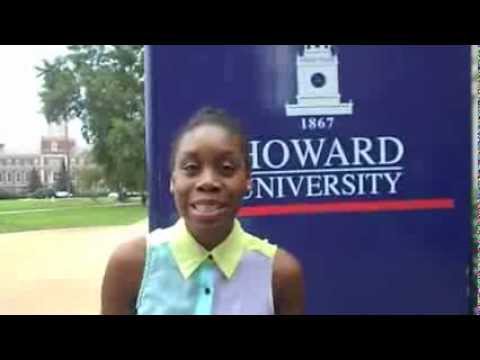 Jadine Joseph is a 21 year old aspiring lawyer that attends Howard University. This past summer she participated in the 2012 WEEN (Women in Entertainment Empowerment Network) Academy. Through WEEN each young woman received a virtual mentor, Jadine's mentor is Johnetta Paye, Founder of J. Paye & Associates Law Firm. Jadine is currently the Marketing, Public Relations and Social Media intern for the firm.
J. Paye in Brief
"We make a living by what we get, we make a life by what we give." – Winston Churchill
Throughout my life I have had many mentors who help to shape my legal career.  This summer I had the opportunity to give back and help guide another young lawyer in the making.  I was selected to be one of the virtual mentors for the WEEN Academy.  WEEN is a three week program that WEEN academy is, the first program of its kind, to rigorously groom young women ages 18-22 to be the next entertainment executives and moguls.
My mentee was/is Jadine Joseph a senior at Howard University.  When I first learned Jadine was my mentee I was surprised at how much we had in common.  We are both raised in immigrant homes. Jadine was born in Grenada and emigrated to theUnited Statesat an early age.  I was born in theLiberiaand came to theUnited Statesat the age of three.  Both Jadine and I dreamed of being a lawyer when we were nine years old.
More than our similarities….Jadine's ambition and drive really impressed me.  The WEEN Academy students first assignment was an evaluation of how quickly they respond to introductory emails from business contacts.  I sent an introductory email to Jadine and within 24 hours I had a lengthy email response back.  Jadine has continued to amaze me with her talents.  Currently, she is the social media, marketing and PR intern for J. Paye & Associates.  This week's blog post topic was to be a profile of Jadine, the WEEN academy and having me as a mentor.  On Wednesday night Jadine, stated she decided to tell her story in a video that she produced and edited.  I though the video was a true representation of Jadine's personality…entertaining, youthful and vibrant.  The video also captured Jadine's love of the fashion, music and entertainment industry.
Throughout the mentorship experience Jadine has surprised me by thinking outside of the assignment guidelines and brining innovated and bold ideas.  Not only, is Jadine a self starter who takes initative, she is also a leader and influencer.  It was no small task for her to organize a small group of her peers to help her produce a video describing her WEEN experience for the J. Paye in Brief blog.  Jadine has a promising future ahead of her.  I am glad that I was given an opportunity to be one of her mentors and help hone the abundance of talent that she possesses.
I usually end my section of the blog post with legal insight.  This is one of the frequently asked questions I get from my film production clients…when can I display a trademark or video in my music video or film.  The answer is when you have a license or permission from the owner of the trademark or logo.  If you do not have permission then do not include the trademark or logo in the shot.   Additionally, when producing a video make sure you license any music contained in the video or use royalty free music.
The insight I would really like to leave readers with this week is the importance of mentoring. Mentoring is a great way to really make an impact in someone else's life and is a truly rewarding experience. Enrich someone else's life by becoming a mentor.
J. Paye & Associates is a proud sponsor of The Sanneh Foundation Second Annual Gala 4 Goals.
The Sanneh Foundation is a not-for-profit corporation established by Tony Sanneh, Former Major League Soccer Player and member of the 2002 U.S. World Cup Team.
The mission of The Sanneh Foundation is to use the appeal of soccer to develop at-risk youth into leaders and prepare them for success.
Over 2,400 individuals benefit from the foundation each year.
Sponsored funds are used to provide afterschool enrichment and in-classroom academic support programs to thousands of at-risk students from low income communities.
Through its four leadership pillars (Dreamline Corp, College Prep, Cultural Competency, and Service Learning), the foundation offers well-structured program activites that empower and inspire youth to become active, well-educated cross-cultural leaders.
To learn more about The Sanneh Foundation visit http://www.thesannehfoundation.org
The Sanneh Foundation's goal is to work in partnership with schools and communities utilizing soccer as a tool to cultivate leadership, fight racism, serve the community, and prepare youth for success.